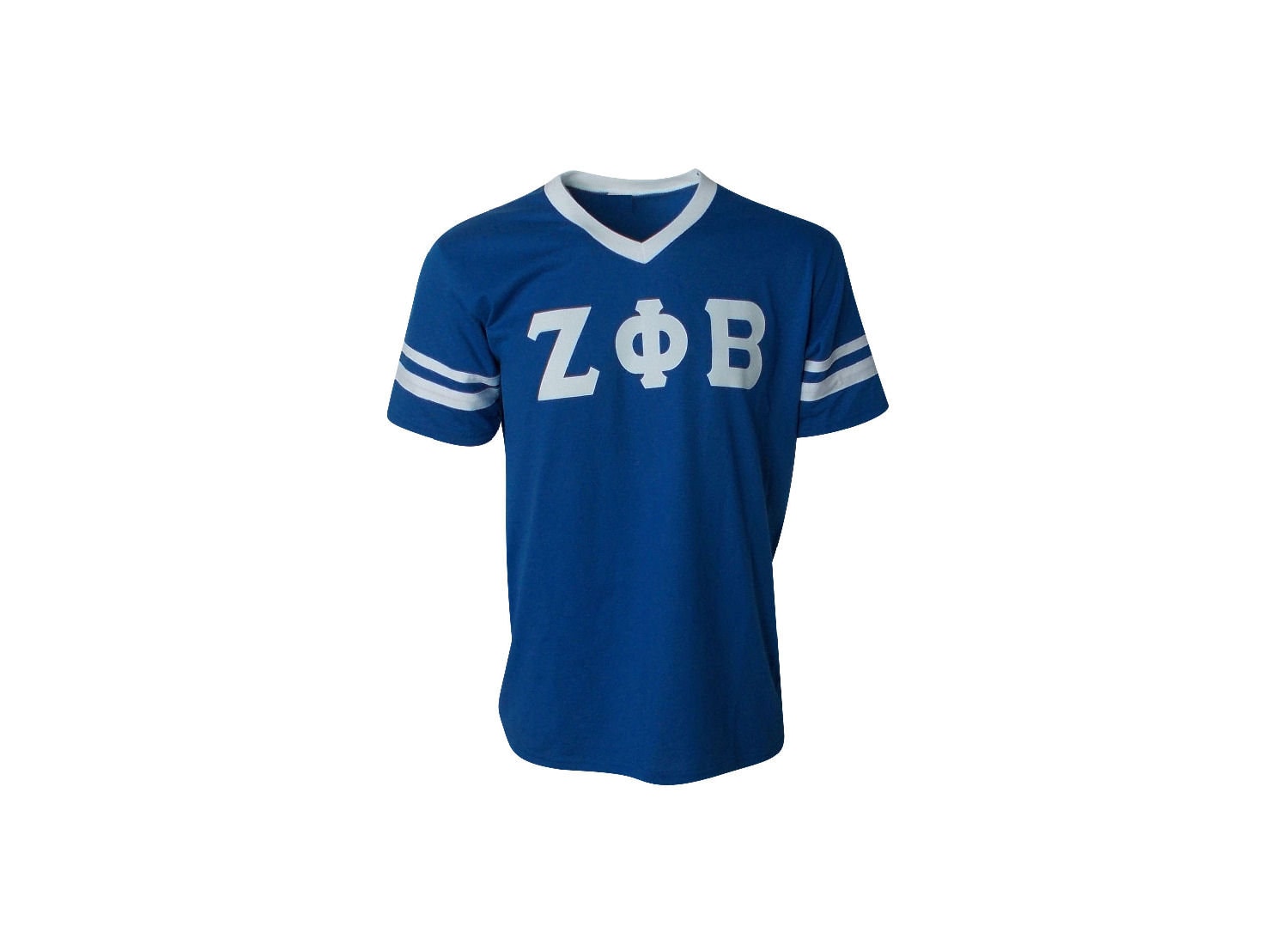 This is one of our most popular shirts that we offer. Very comfortable shirt made of t-shirt material has a v-neck with two strips on each sleeve. Each shirt is royal blue with white strips and has white vinyl heat sealed greek lettering.
I purchased the Jersey for my daughters induction into Zeta Phi Beta!! She was so surprised and loves it!
Love love love this jersey. One of my favorite para to wear. It's super comfortable and fits true to size ! Would definitely recommend it.
Love it much! Wanted it sooner to where for a certain function but it's all good. Thank you. Jay
Perfect look feel and fit!!