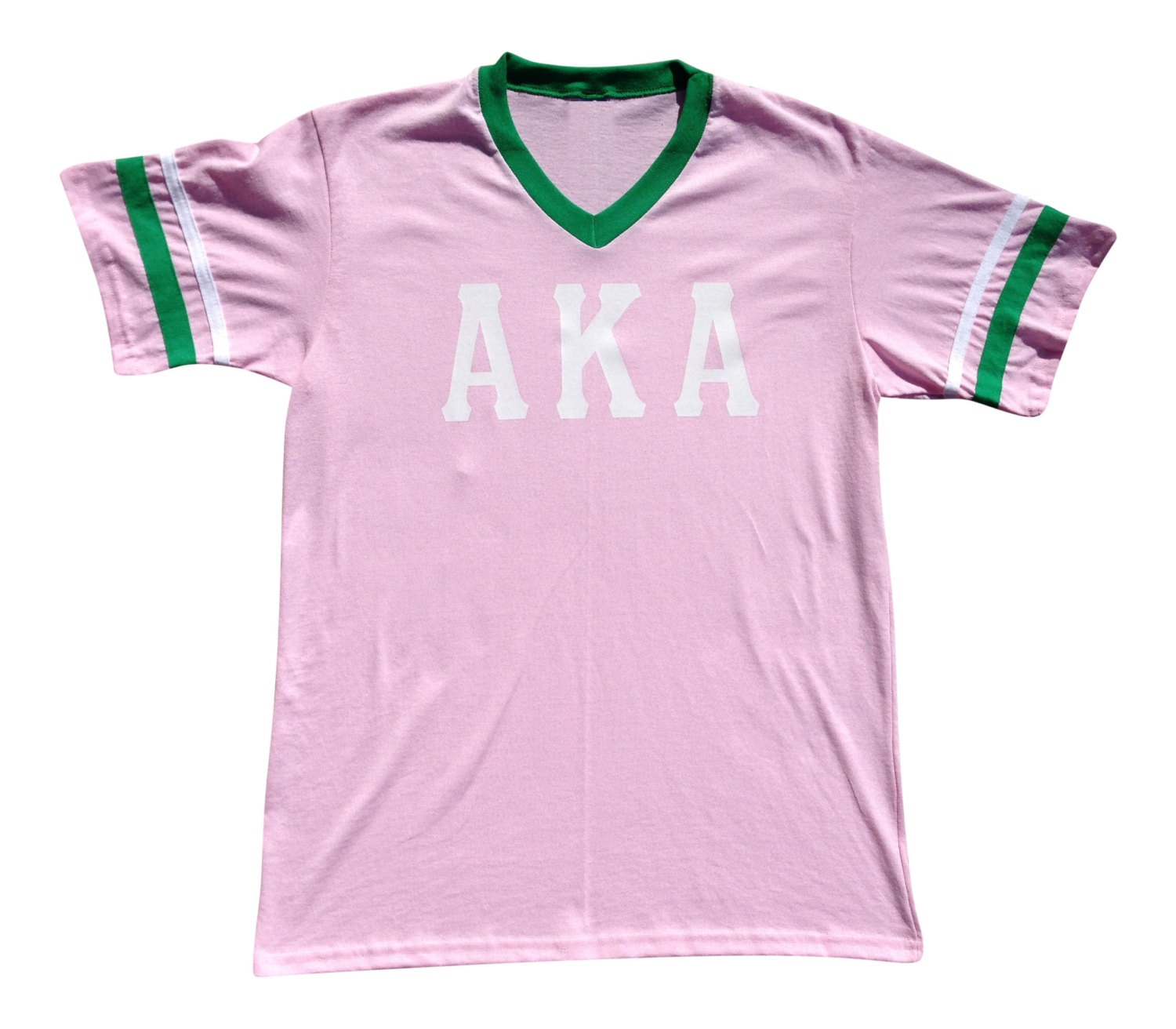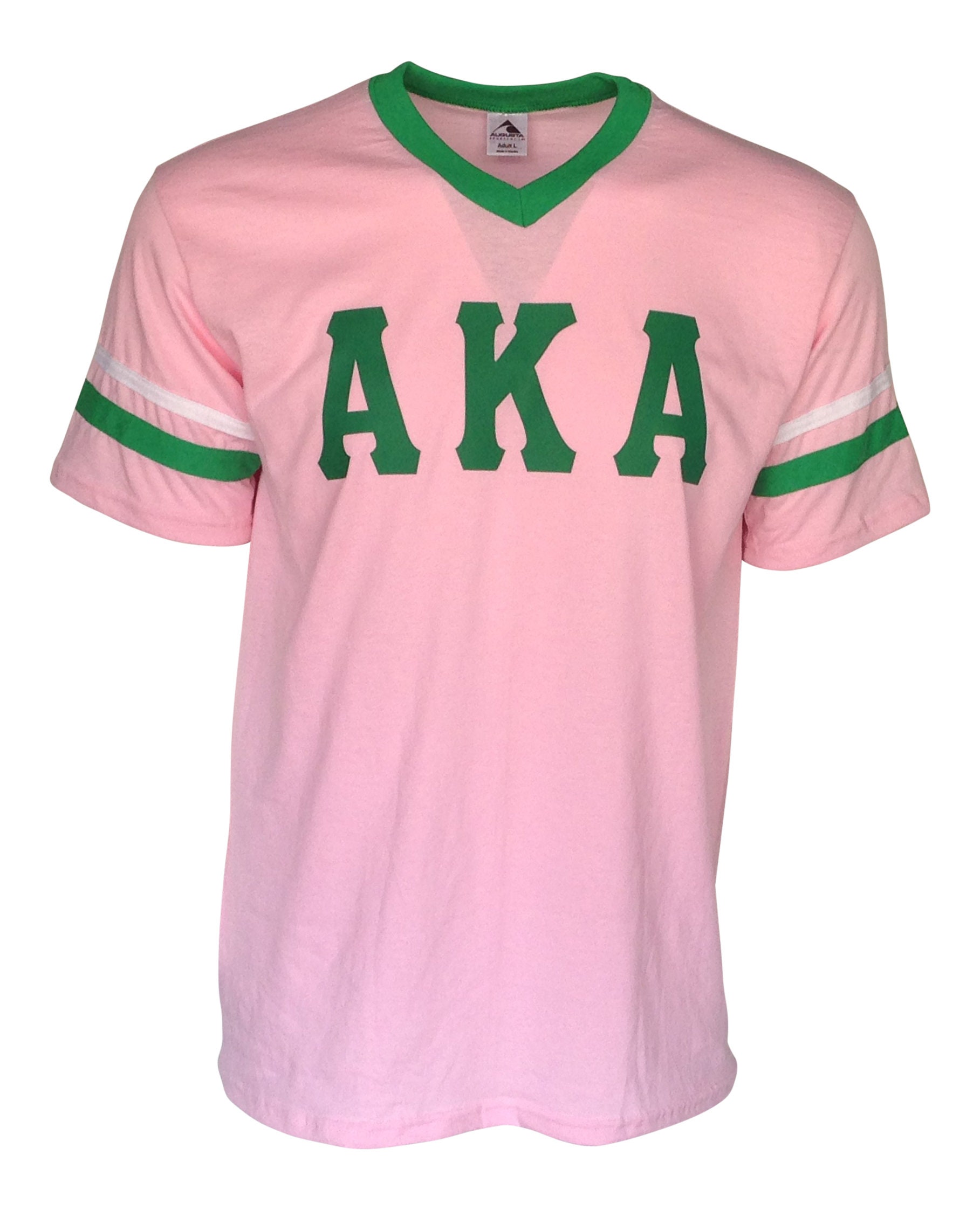 This is one of our most popular shirts that we offer. Very comfortable shirt made of t-shirt material has a v-neck with two strips on each sleeve. Each shirt has vinyl heat sealed greek lettering. Your choice of shirts are pink with green and white strips or pink with white strips. The shirt with green and white strips has white lettering and the shirt with white strips has apple green lettering.
Exactly what I expected, my daughter loves it
This item is great and I love it!!!
I love it the shirt was exactly as shown...and the size I wanted ....thank youuui!!!