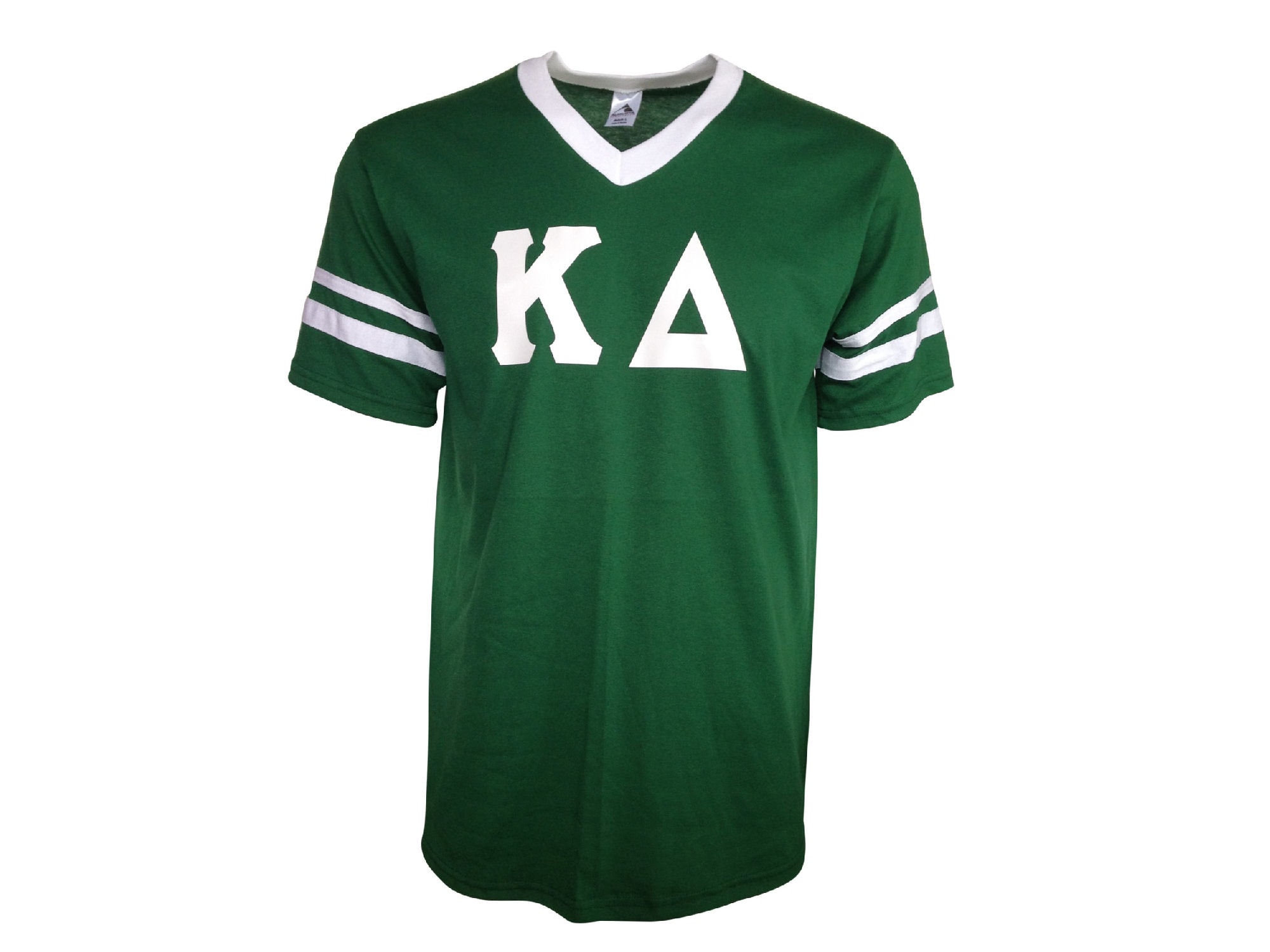 This is one of our most popular shirts that we offer. Very comfortable shirt made of t-shirt material has a v-neck with two strips on each sleeve. Each shirt is green with white strips and has white vinyl heat sealed greek lettering.
Good quality and super cute.
Love it! My daughter is going to love this shirt when I give it to her.
Love this shirt! I do recommend sizing a size up if you want it a little loose because it is not jersey material!