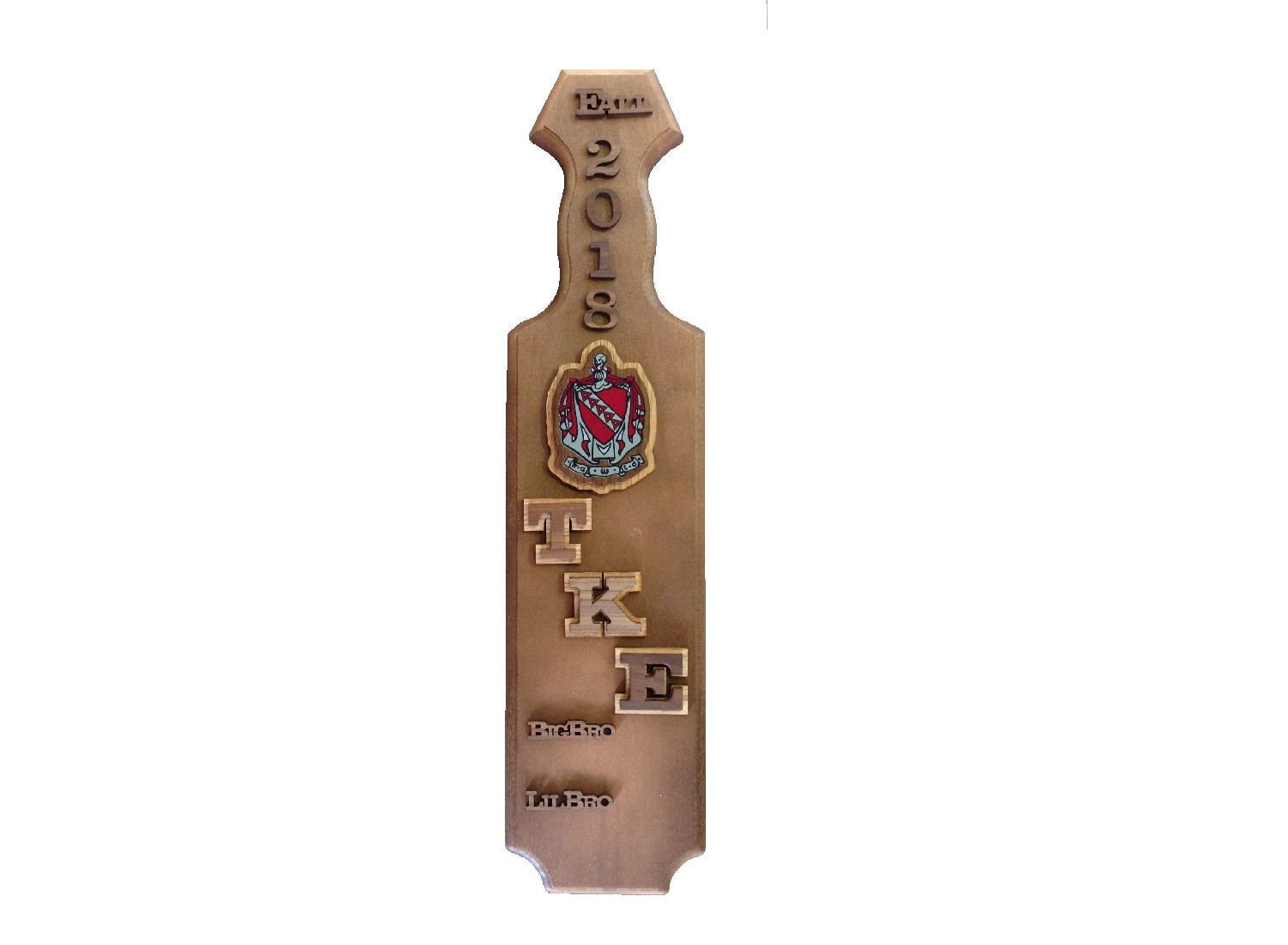 Wood plaque measures approximately 22" long. Pieces shown are not attached. They are shipped loose so that you can place them where you desire. All pieces have an adhesive back. All pieces are made of wood. Pieces included are as follows.

1. Wood Crest
2, Three Greek letters
3. Word Fall
4. Word BigBro
5. LilBro
6. Numbers 2019
7. 22" paddle

Letters for names can be purchased separately upon request.