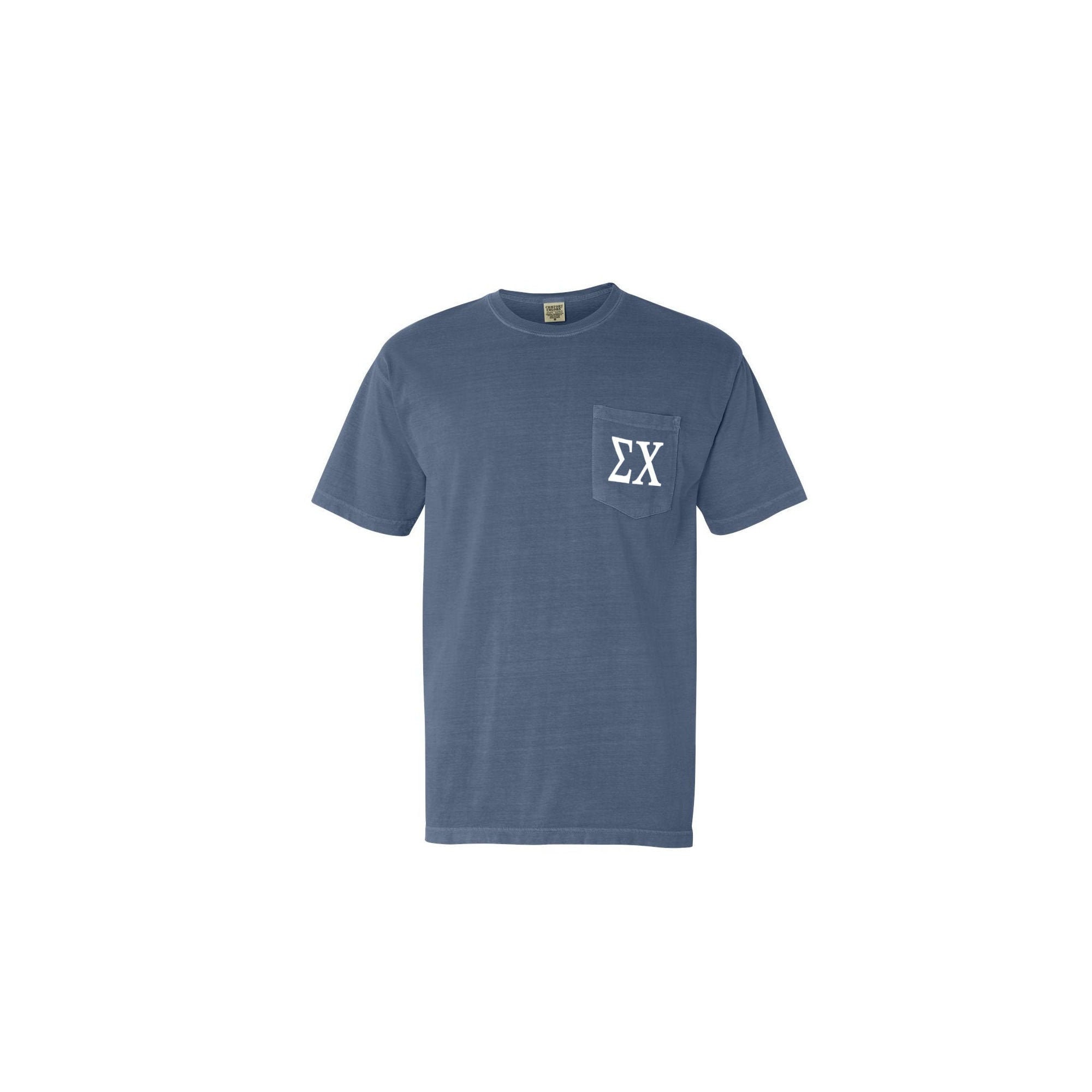 Short sleeve pocket t-shirt with the greek letters in white. Pictured is the color Blue Jean Comfort Color brand shirt. Print is in heat vinyl transfer. Shirt color and letter color can be changed.
The seller didn't ship when he said he would. And when I asked for an update on shipping Brad just canceled my order over 2 weeks after I placed it. Didn't ask if I wanted to cancel my order, just did it. Definitely don't recommend this shop!
Great quality and very soft
These were wonderful!!! Thanks so much!!!