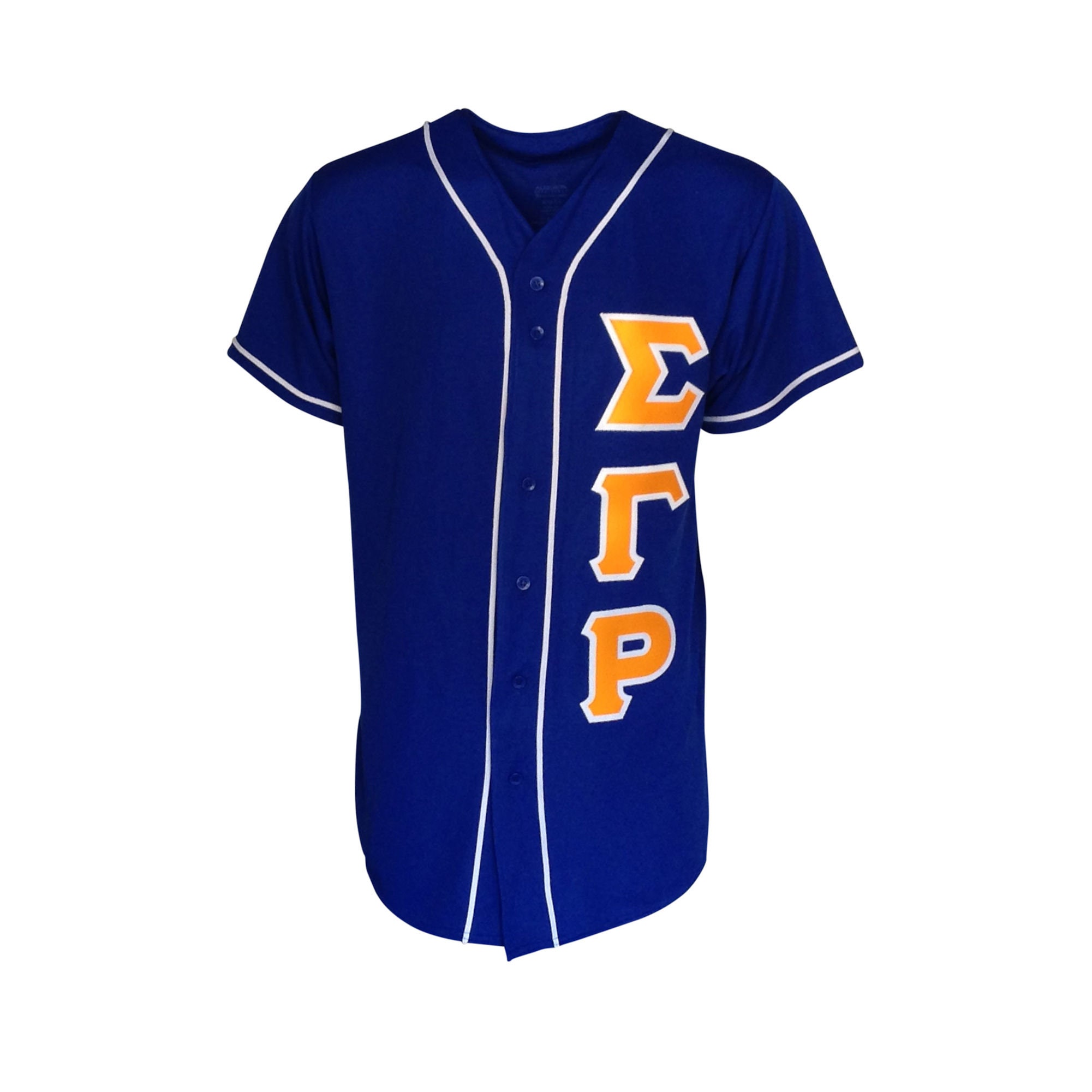 This is a great quality must have sorority jersey. Each jersey is royal blue with white strips or black with white stripe with gold and white 4" twill greek lettering down the left side. The letters have a faux stitch on them, meaning they appear to be sewn on but are not. Even though the letters are not sewn on they will not come off. The jersey is oversized.


JERSEY DESCRIPTION:
100% polyester wicking mesh
Wicks Moisture
Tagless label
Full-button jersey
Buttons spaced for easy embellishment
Contrast color piping
Set-in sleeves
Fishtail bottom
It was okay... letters were not real embroidery, they were like the sticky illusion. It was way bigger than a standard XL, more like a 2-3X. It was very cute though! I would order again.
A little long, but I'm the one that didn't look at the measurements properly. Great quality, super cute!
Great quality! Great delivery! Thank you!