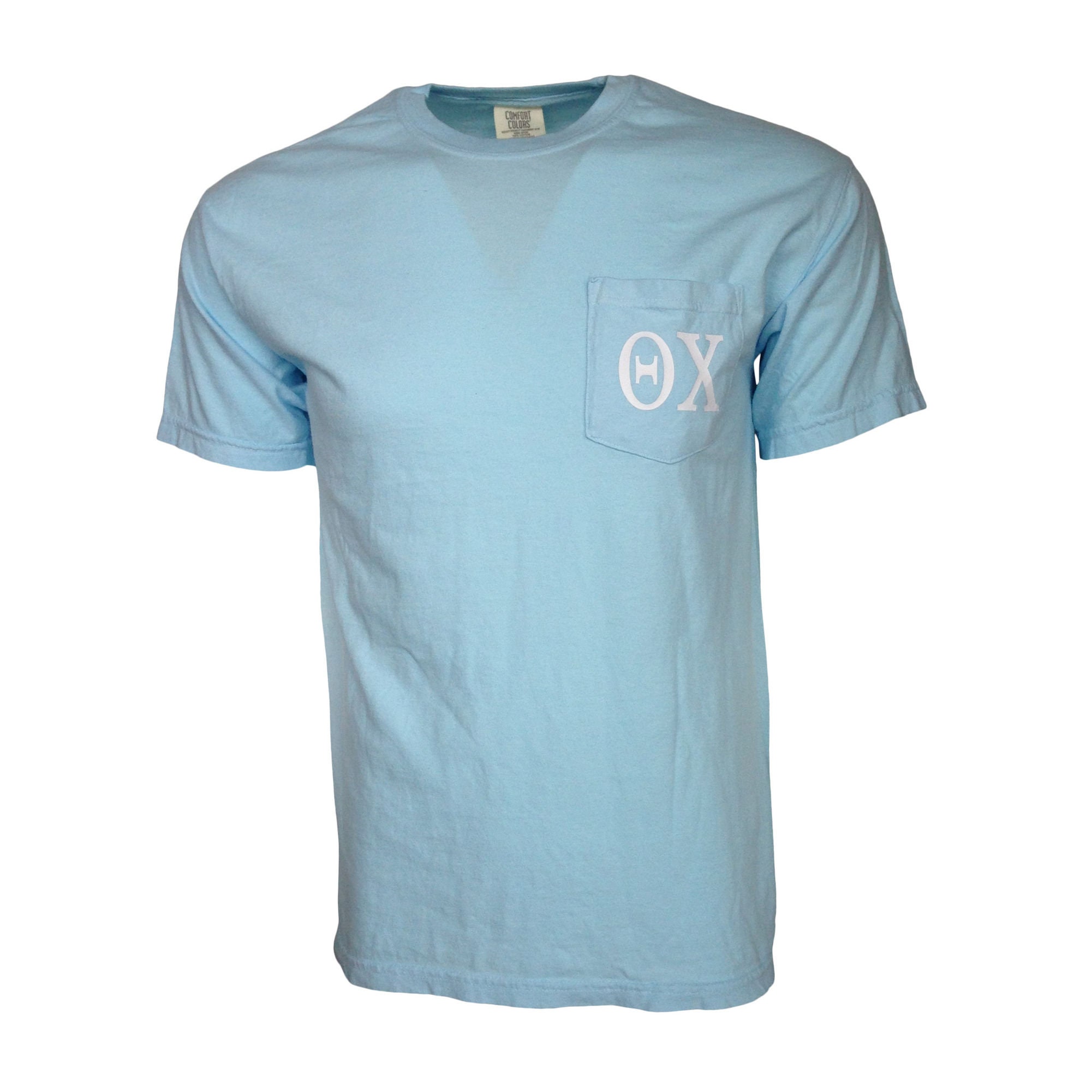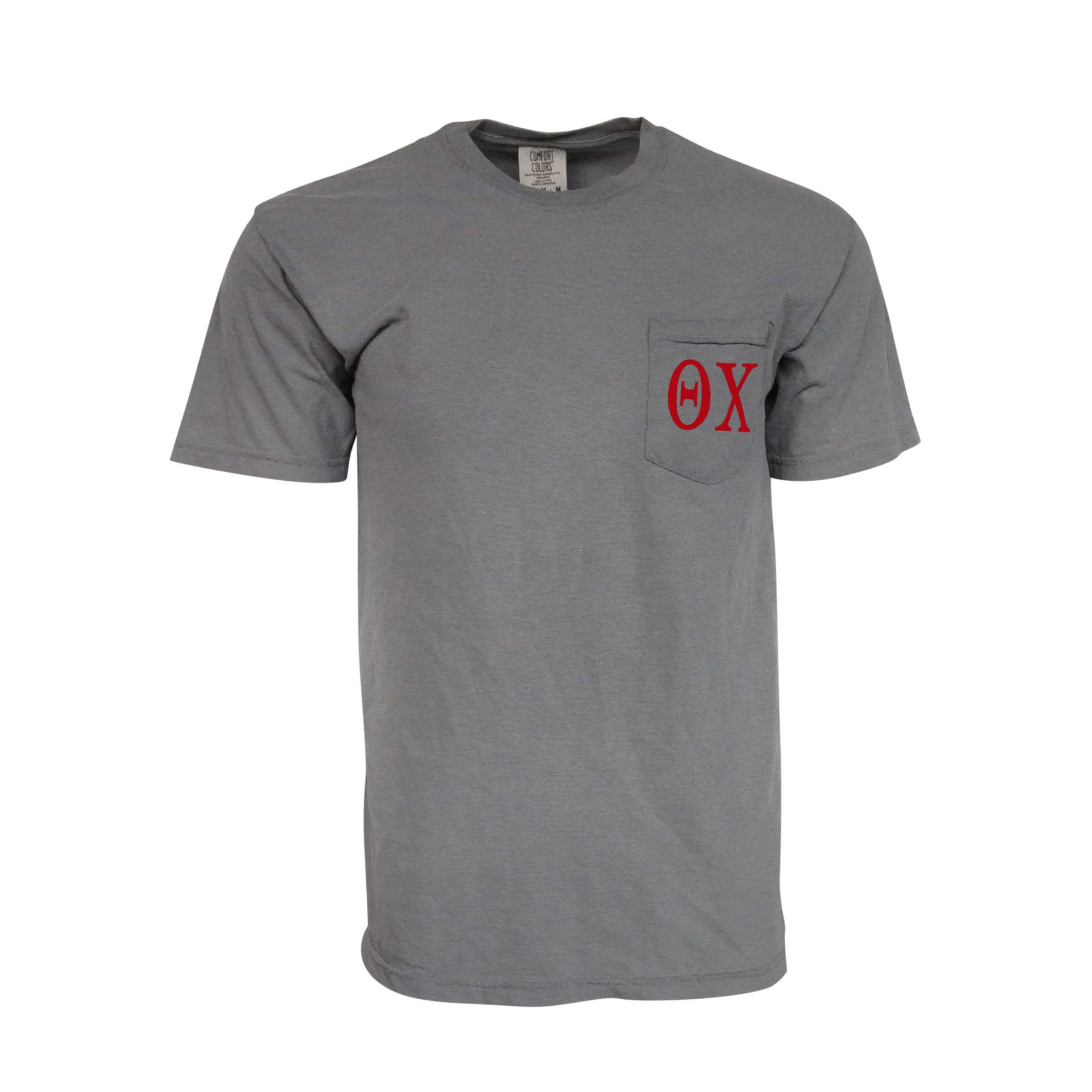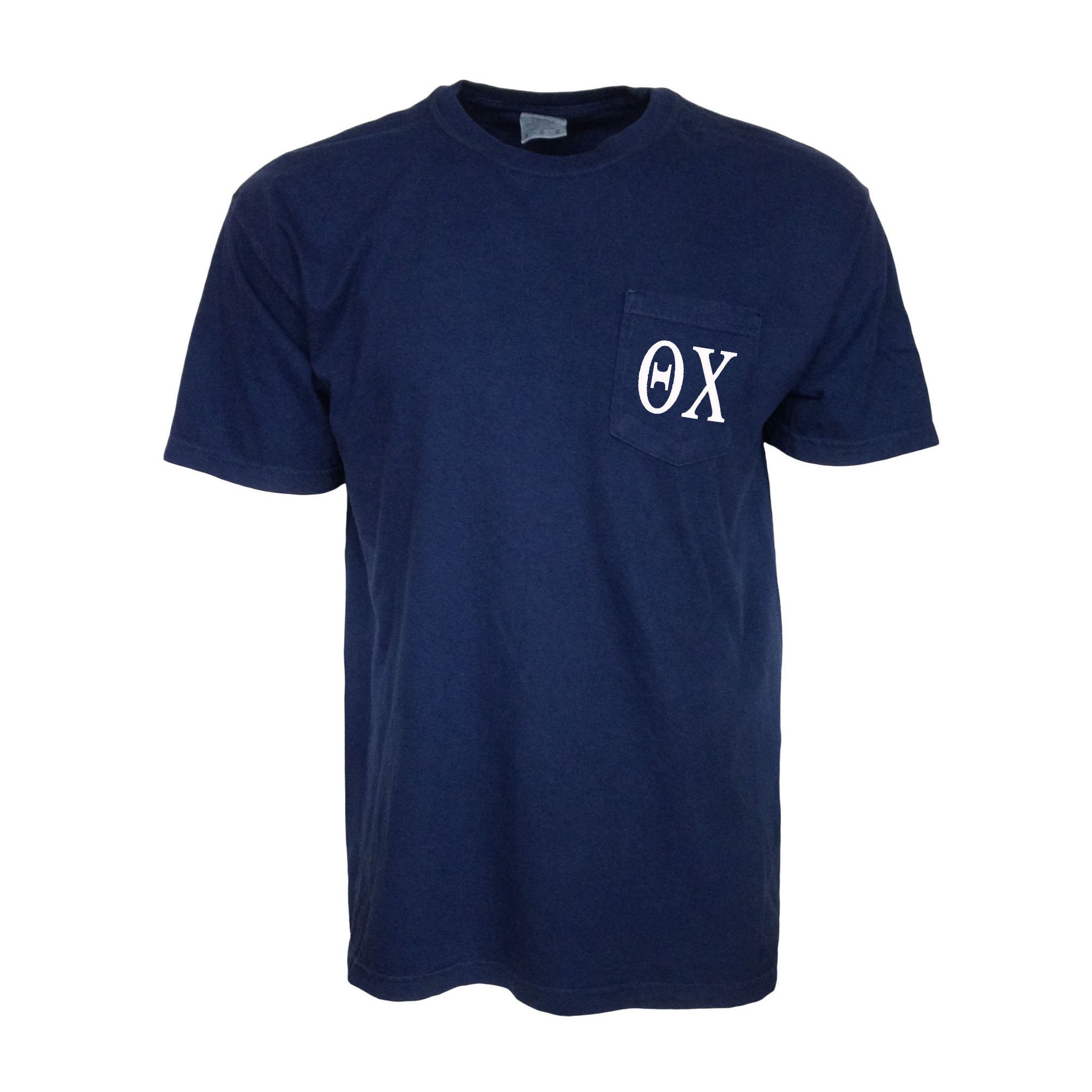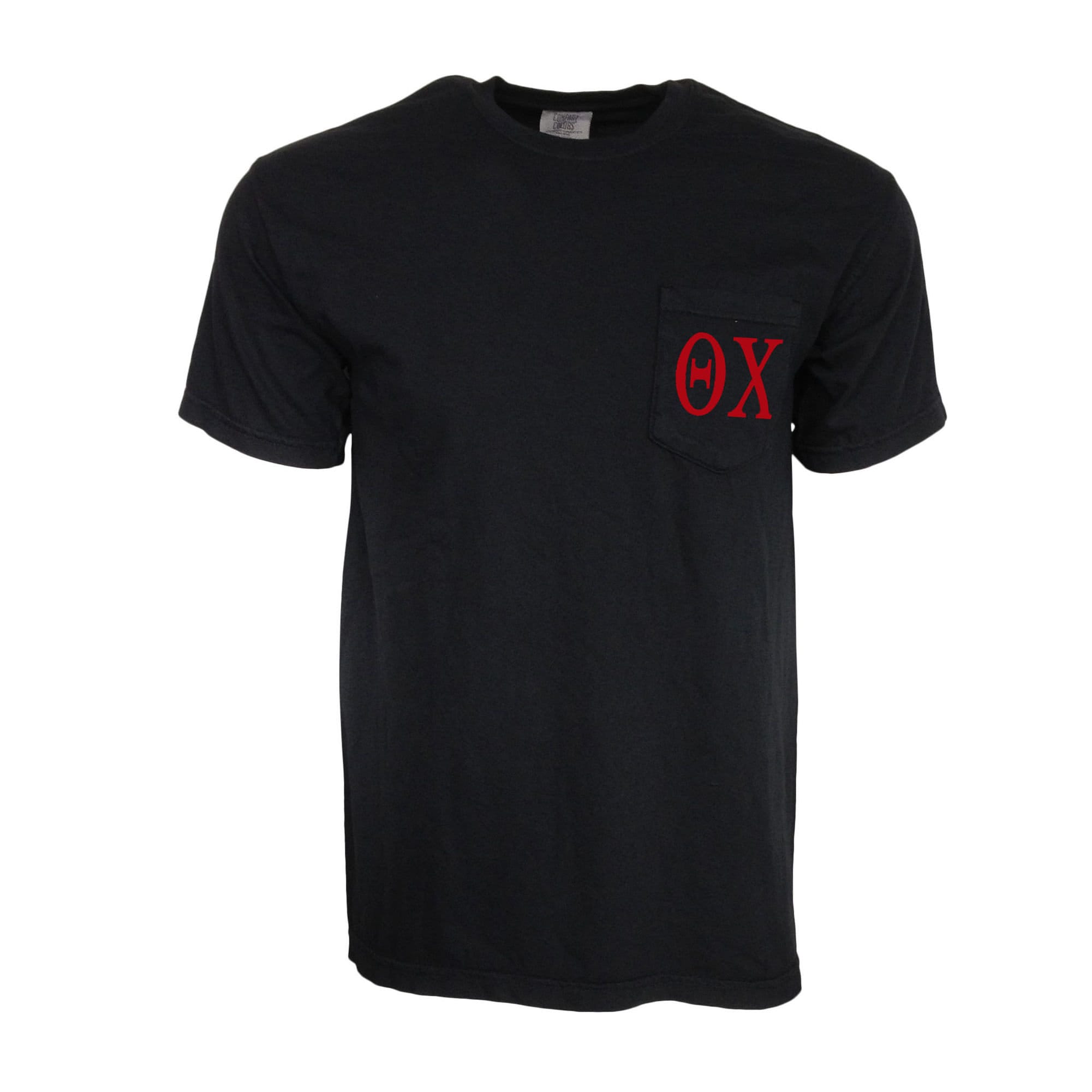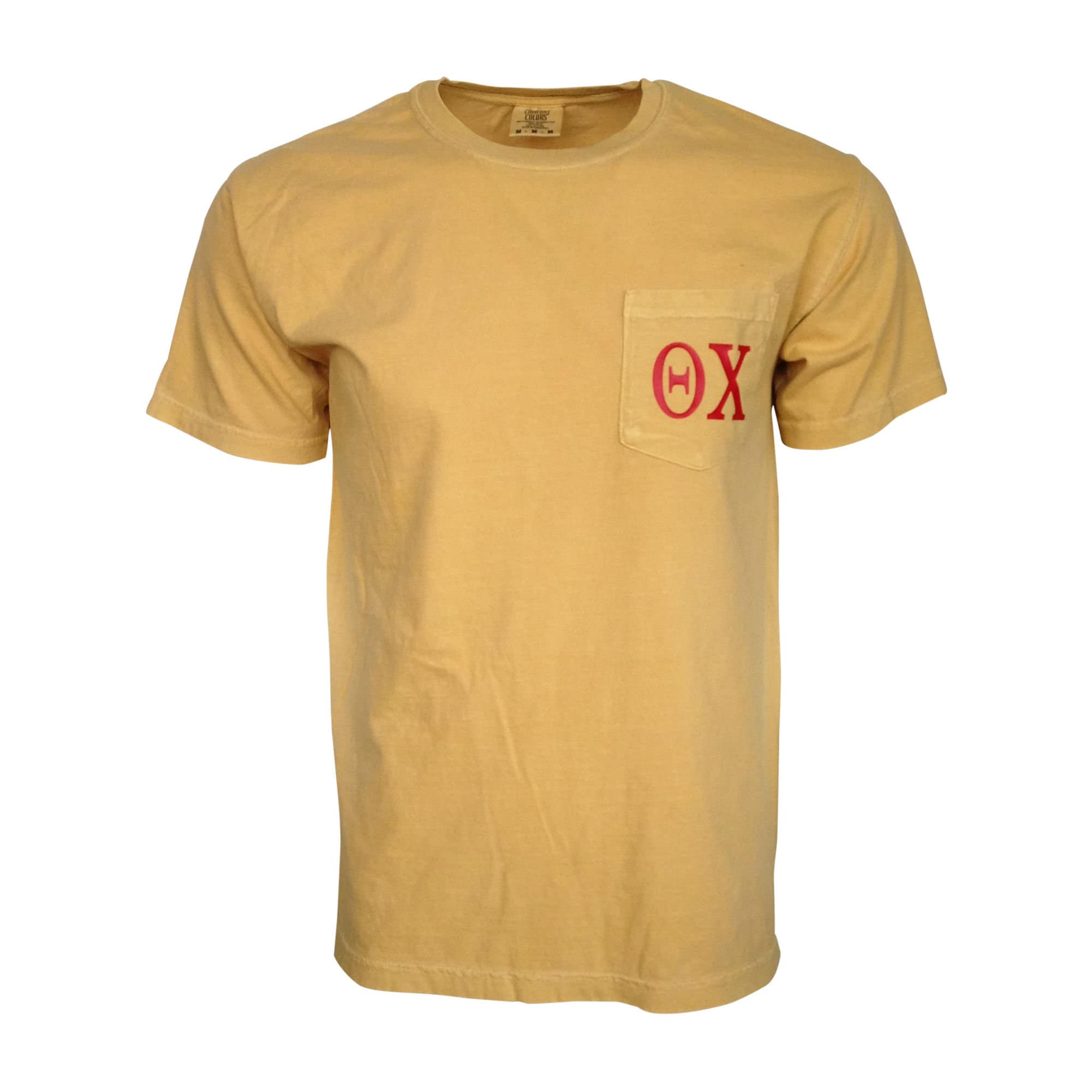 Short sleeve pocket t-shirt with the greek letters in white. Pictured are Comfort Color brand shirt. Print is in heat vinyl transfer. Shirt colors pictured are as follows
1. Blue Jean w/White letters
2. Chambry w/White letters
3. Grey w/Red letters
4. Brick w/White letters
5. Navy w/White letters
6. Black w/Red letters
7. Mustard w/Red letters
Can't wait to give this to my father-in-law!