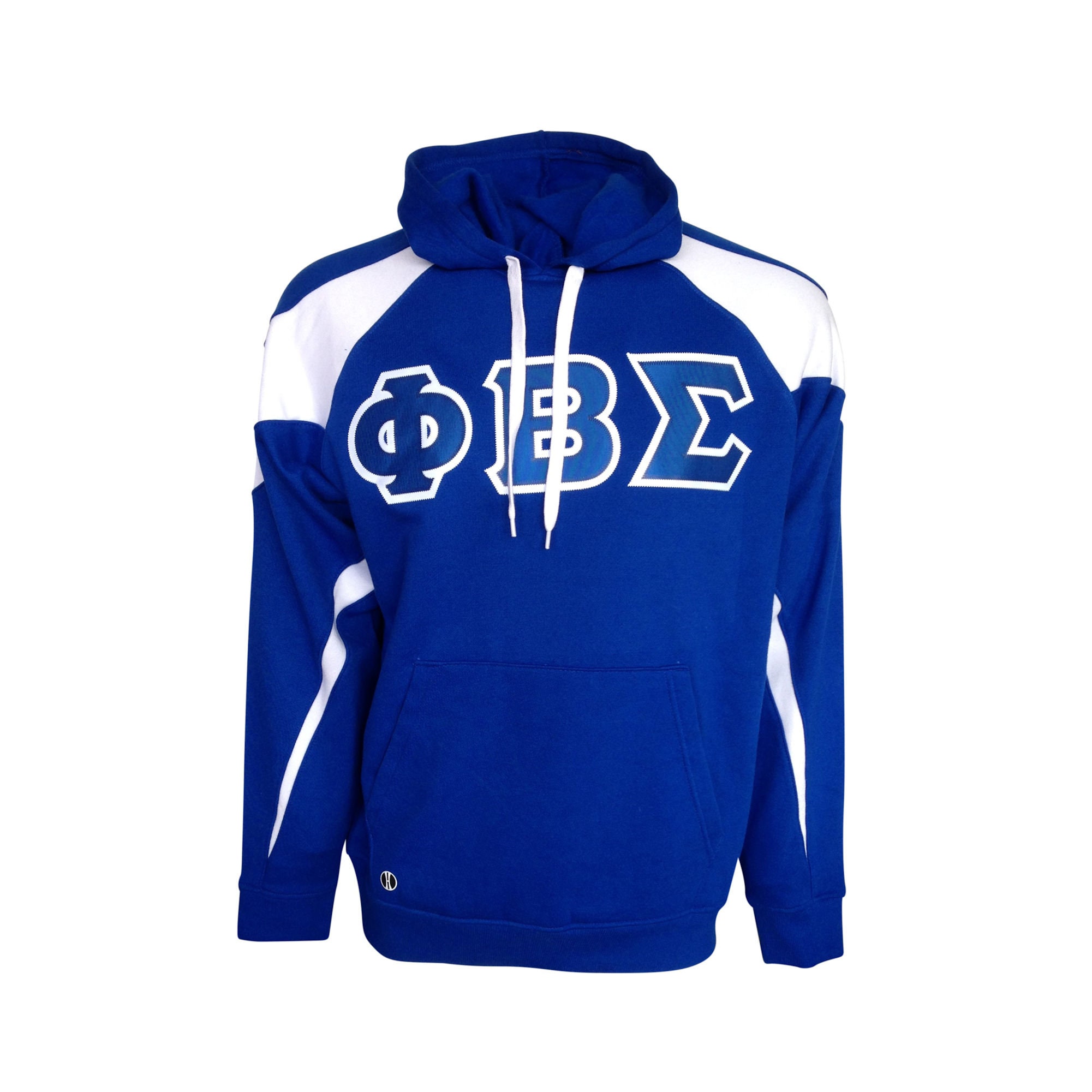 Letter hooded sweatshirt. Sweatshirt color is royal blue and white. 2 color 4" twill letters are across the front chest. The letters are a faux stitch meaning they have a sewn on look but no sewing is performed on the lettering. The letters are heat sealed on and will not come off.
Item looked just like the picture.

Bought as a gift for my bf & he liked it. I like that the sleeves were long enough for him because he says small sizes are usually short with the sleeves. Seller was ok with communication, just took a little bit to reply, but overall still replied! I also had to change the address last minute and the seller handled it with ease. I will be shopping again! Thank you!
My letters started peeling after the 3 wash. I was disappointed in the quality of this product. I didn't expect ironed on letters for the price I paid for it. When I bought the sweater, I thought the letters were embroidered. They don't tell you if they are embroidered or not
Excellent quality 💙 perfect fit 💙 definitely recommend!