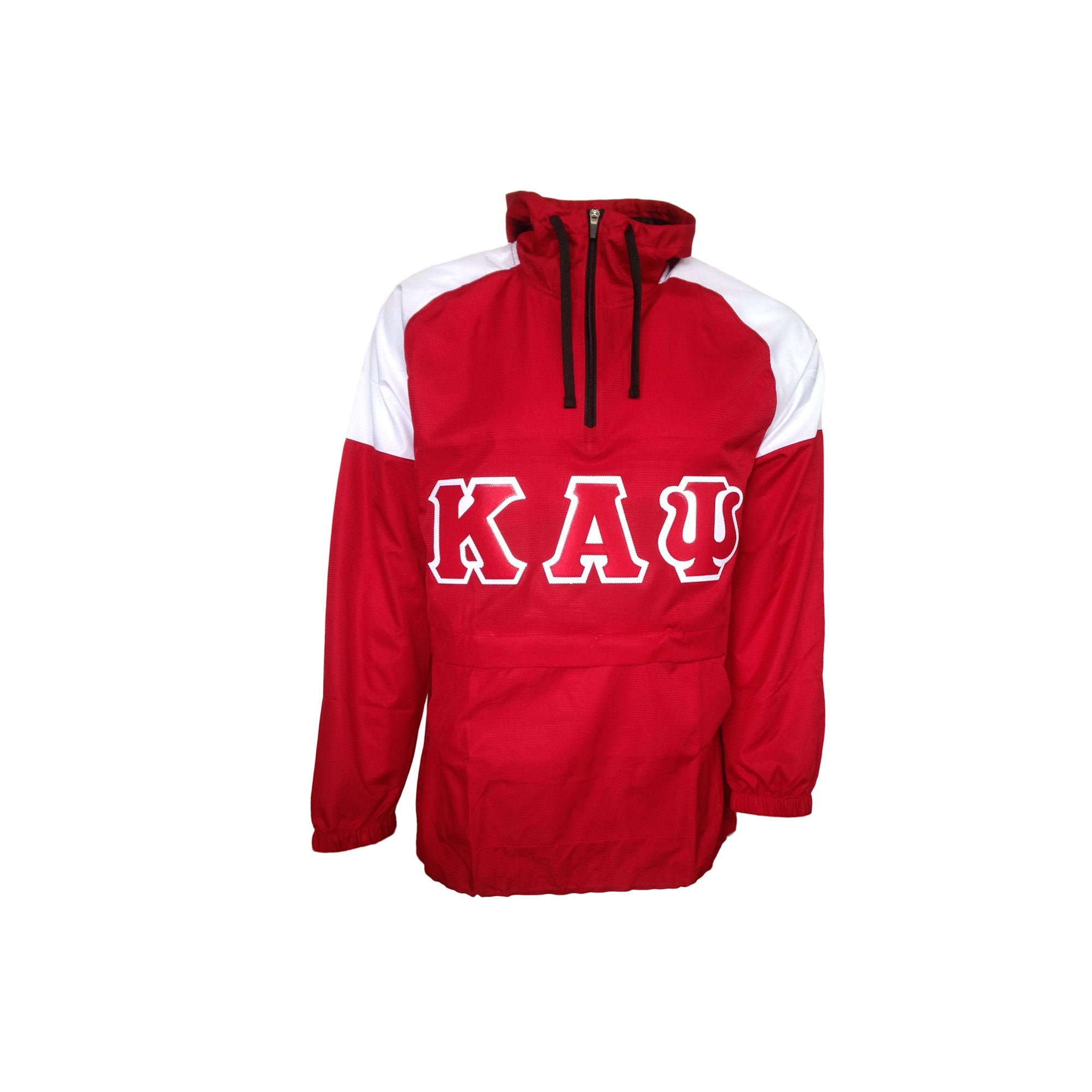 Kappa Alpha Psi anorak pullover. Anorak is red and white. 4 inch twill letters are press on across the front. Letters are not sewn on but have a faux stitch making them look like they are sewn on. Letters will not come off. There is a zipper front pouch.

Please allow 10-14 days before item is ready to ship.
Great product! Exactly as I expected!